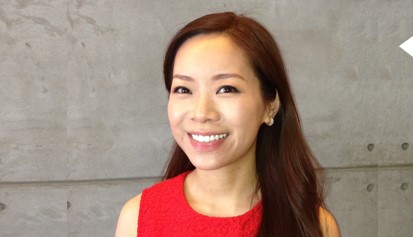 Vienne Lee has 20 years of experience serving the finance and legal sectors in Hong Kong, Shanghai and Beijing. As the head trainer for top Business Mandarin teachers at Hantong Finance Institute Limited, she originates and designs comprehensive training to strengthen bankers' Chinese language foundation, strengthen their understanding of Chinese government policy and regulations, and strengthen their necessary market intelligence. The return on investment becomes a reality as her clients excel on the most complex transactions across financial products.
Finance Industry Issues & Events. Vienne keeps up to date with finance sector issues such as SOE reform and mutual recognition of funds, attending industry conferences and actively publishing her insights and commentary on China issues.
Pioneer in Coaching, China Focus. As founder of Business Mandarin Ltd in 1998, and then Hantong Finance Institute Limited in 2017, Vienne has pioneered coaching support to C-level executives. Her focus with Finance Mandarin is providing clients with insights and market intelligence on China business leaders in finance, news, companies and government regulators.
Vienne Lee has CFA foundation and Leading Finance from Harvard Business School. Masters in Education, UWA and Phd in Education Candidate from Durham University UK. Teaching Chinese as a foreign Language certificate from Peking University. She has passion in language acquisition via Artififical Intelligence and NLP, AI application in communication in the commercial world. She speaks Mandarin Chinese , German, Japanese, Cantonese and English. Vienne is a daily yogi partitioner for 15 years from 7-8AM. She believes real success is from vision and execute by grit.
Vienne Lee is genuinely passionate about education and life long learning. She wants everyone on the planet to have access to the best sources of knowledge, not just a privileged few. She also is incredibly determined, thoughtful, and has a force of personality that gives her the ability to make real human connections and inspire people to believe in her vision wherever she goes.