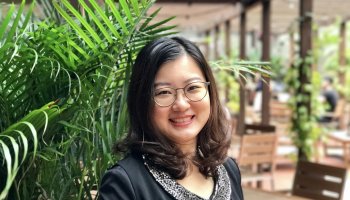 Senior Finance Mandarin Coach, and editor of China finance curriculum content.
Debbie has a Master degree in "Teaching Chinese as Second Language" from Hong Kong University of Science & Technology, and a BA degree from Beijing International Studies University. She has solid foundation in Chinese literature and history and achieved high grades in the National Putonghua Level Test in Beijing. During her post-grad studies, she gained her teaching internships in Singapore and the US.
Ms Chen specializes in:
1. Second Language Acquisition
2. Language Teaching Methodology and Curriculum Design
3. Mandarin Chinese Grammar for L2 Chinese Teachers
4. Chinese Writing Systems
5. Phonetics and Phonology of the Chinese Language
6. Chinese Lexicology
Debbie is especially good at preparing materials and classroom management, and quickly understanding students' learning expectations. She is able to diagnose student's strengthen and weakness, then provide the best learning solutions. She discovers the easiest way to help each student improve, including her strength in teaching grammar by patterns.
In recent years, Debbie has coached clients including westerners and bankers in Hong Kong, with a range of language abilities from beginners HSK 1 to advanced HSK 6 students. She have coached senior executives from many companies including HSBC, Bloomberg, BNP, VISA, AIA Insurance, HKU, and Blackrock, Commerzbank and VISA.