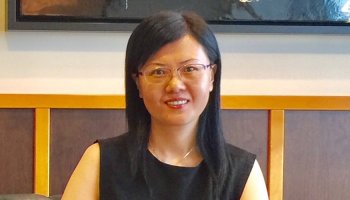 HSK Examination expert and experienced language coach.
Jesse is our full time professional Chinese tutor since 2003. She is currently teaching at Managing Director for Corporate Finance Commerzbank, Executive Director form JPMorgan and SWIFT. Previous she coached groups at eBay, HKEX and BNP. She has a degree in "Teaching Chinese as a Foreign Language" from Beijing Cultural and Language University; and she is the expert in the official Chinese benchmark, HSK.
Equipped with 15 years solid training experience and excellent English, she is one of the most popular in-house Business Mandarin trainers. She also achieved Grade A from PSC from the Chinese University of Hong Kong. Jesse's expertise is in two folds: (1) language level assessment and (2) speech training and writing. She is able to diagnose student's strengthen and weakness, then provide the best learning solutions. Jesse has solid foundation in Chinese literature and history, she is able to help students to fine-tune their speech and press release.