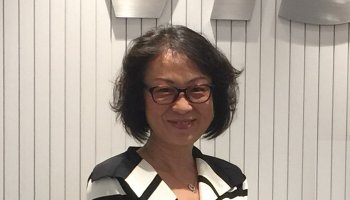 x-CNN, x-Goldman Sachs communications. Mei Zhang devotes herself in Finance Education and Cross-Cultural communication coaching. Mei is Finance Mandarin's Principal Consultant. She is currently coaching CEO Cross-cultural communication program and Finance Mandarin Certificate. VISA, SFC and SWIFT and KPMG.
Mei is a communications and public affairs expert with over twenty years of working experience with global financial, media and public relations companies in Asia and the U.S. Recently Mei has inspired executives at Visa Inc to understand the best ways to exert influence and communicate with Chinese counterparties.
Mei started her career at CNN in Atlanta in 1995 and was later transferred to Hong Kong as assignment editor of financial news. She had worked Citigroup as Vice President of Corporate Communications for two years before joining Goldman Sachs's Executive Office in 2002.
During her 11-year service as Executive Director of Corporate Communications, China Liaison Officer and Government Affairs Officer at Goldman Sachs, Mei acted as central coordinator of the firm's many China initiatives, including strategic planning, media relations, government and regulatory relations, international communications, sponsorships and philanthropy, including the Goldman Sachs 10,000 Women program. She had created, managed and hosted a regular Goldman Sachs Financial Seminar Series in Beijing and Shanghai for government officials and financial regulators for seven years. She also presented to the firm's clients and partners on China's capital market development, cultural features and the firm's CSR initiatives.